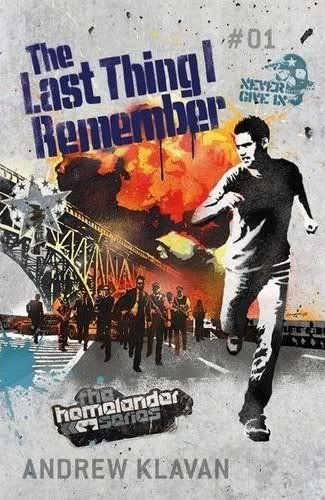 Synopsis:
Charlie is a squeaky-clean high-schooler who gets good grades, dreams about joining the Air Force, and loves practicing his karate - and it's this last skill that comes in especially handy when he wakes up tied to a chair next to a tableau of torture instruments. In an attempt to understand how he landed in such dire straits, he flashes back to the last thing he remembers: a seemingly typical day at school. The excitement plateaus once Charlie escapes and realizes that he's wanted by more than just a band of terrorists, but the chase scenes, gunfire, and fistfights never let up.
What a thrilling read! I must say, this is one of the rare few books that I literally could not put down. Especially the sequel. I found this book everything a good book should be: engrossing, humorous, thrilling, scary, and uplifting all in the same breath. Charlie is a hero you really enjoy reading about.
Age Stamp:
Charlie is an awesome hero. He is a Christian, a church goer, and a doer of the Word, he has high moral standards, and he lives his life according to what he knows is right. All the way through his troubles, he stuck by his faith in the Lord, something I was desperately hoping he would do. This book encourages great faith, courage, and loyalty, as both Charlie (and his friends) stand by each other through thick and thin. It also makes you think: who are the "good guys"? Very enlightening.
I must admit, I can't think of many, if any. He does describe his ex- friend's bad habits since he's fallen into bad company, but nothing explicit. There is a bit of violence, blood, and shooting, but it is not done with horrific detail.
Publisher info, Other Versions, Series Titles & Curriculum:
These books are published by
Thomas Nelson Inc, 2009. So far their are two titles in the series:
1. The Last Thing I Remember
There is a third coming out on the 2nd of November, "The Truth of the Matter", and a fourth is scheduled to come.
Violence:[#] [#] [#
Fear Factor: @ @
Romance: <3 <3
He has a girlfriend, but only a few simple kisses.
Language: 0
Christian: (Sort of)
Mature Themes:0